Student Assistance Awards Application Form
Canadian Picture Pioneers Student Assistance Program Application Process Closed for 2022
See Application Below
Pour la version en français, veuillez « cliquer ici »
CLICK ON THE POSTER BELOW TO DOWNLOAD A COPY TO POST IN YOUR THEATRE OFFICE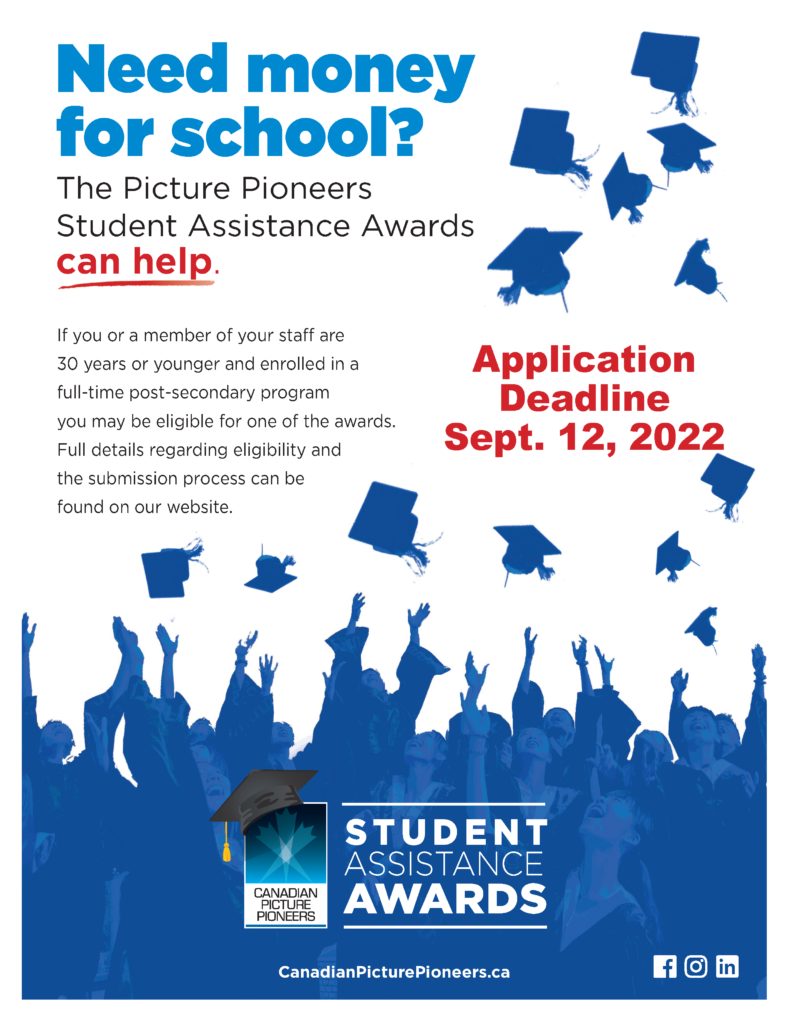 No Longer Accepting Applications for 2022
The 2022 Canadian Picture Pioneers Student Assistance Awards
Click Here to the read full rules and regulations before you apply, When you are finished, return to this page and answer the questions below, if your answers comply with the rules, the application form will be displayed.
APPLICATION DEADLINE – SEPTEMBER 12, 2022
Only those selected for consideration will be contacted after judging is completed in the Fall of 2022. Selected applicants will be contacted for additional information.
Note: These student awards are geared towards students in financial need.